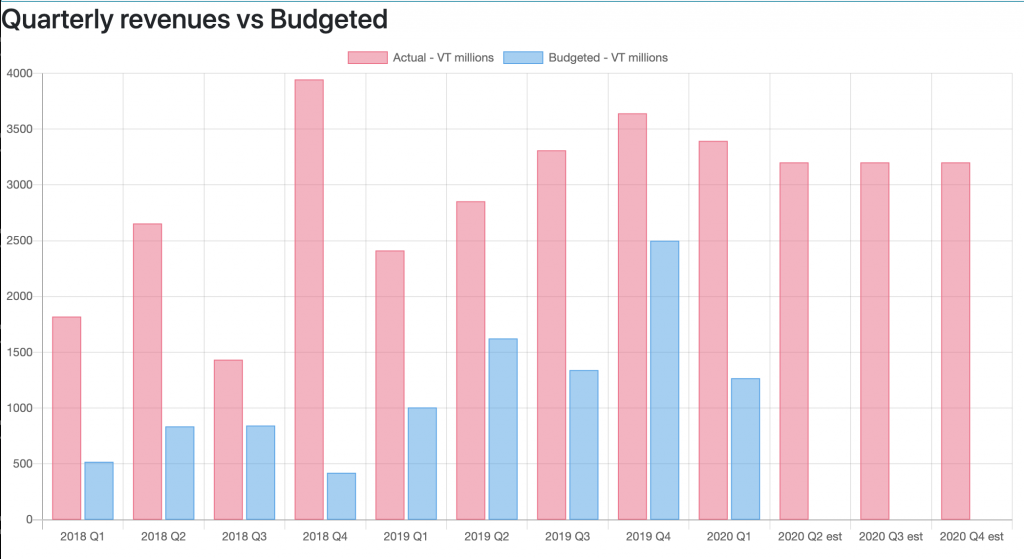 A quick and simple visualisation of recent revenue trends from our Citizen by Investment programmes.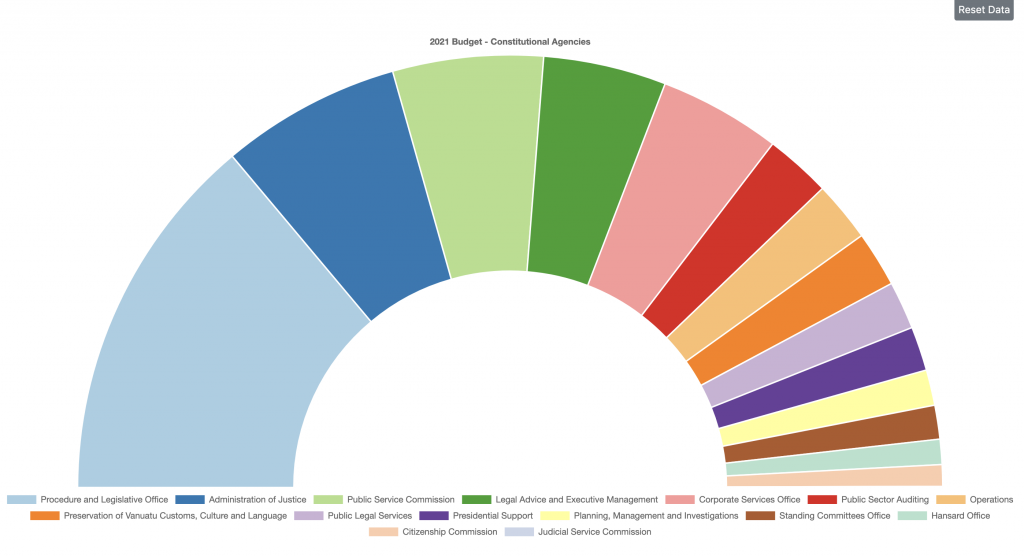 Our most recent project is a series on the Vanuatu 2021 budget. You can view two levels of data, seeing how money is allocated. In addition, we've included a run-down on the VT 9 billion supplementary spending bill recently passed in Parliament to approve spending on COVID-19 and TC Harold.

The December edition of the Vanuatu Business Review included a detailed analysis of the impacts of Vanuatu's graduation from Least Developed Country status, prepared by Kabisan Consulting. One of the key visual elements was a timeline of the history of LDCs globally.
Vanuatu is one of only six states to graduate from the list. This relatively rare event offers an important opportunity to learn lessons about development policy in Vanuatu, in the Pacific, and in the developing world.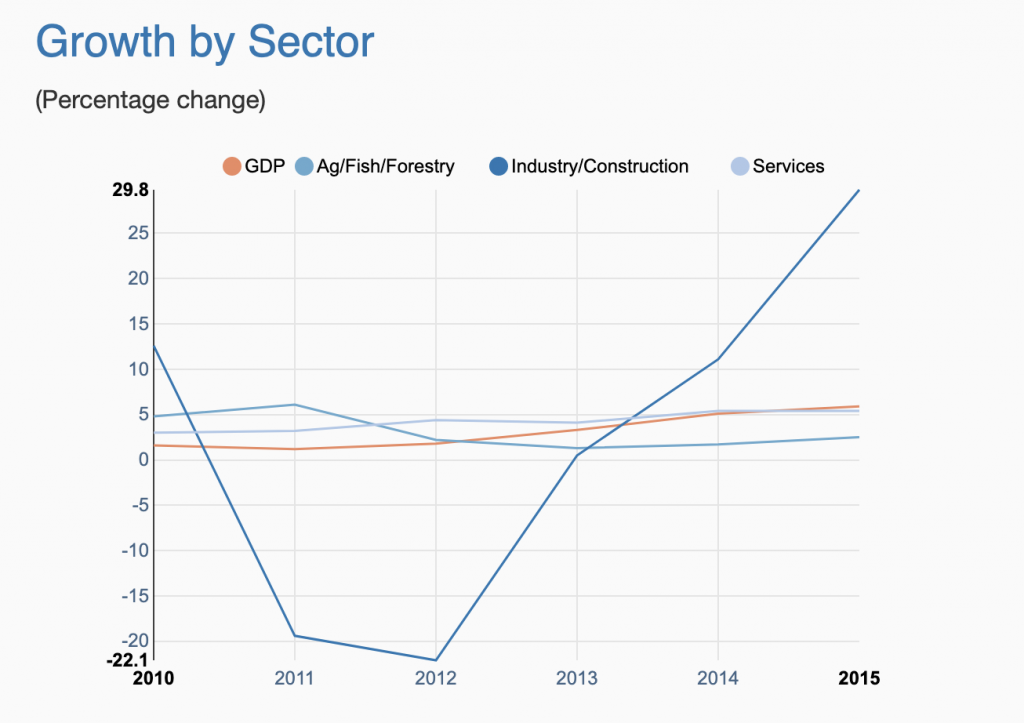 A pioneering look at interactive data for by the Pacific Institute of Public Policy, the 2012 Open Budgets project sadly lasted only two years due to funding shortfalls. Some of the databases are no longer available, but a few of the the ground-breaking overviews and case studies are still available.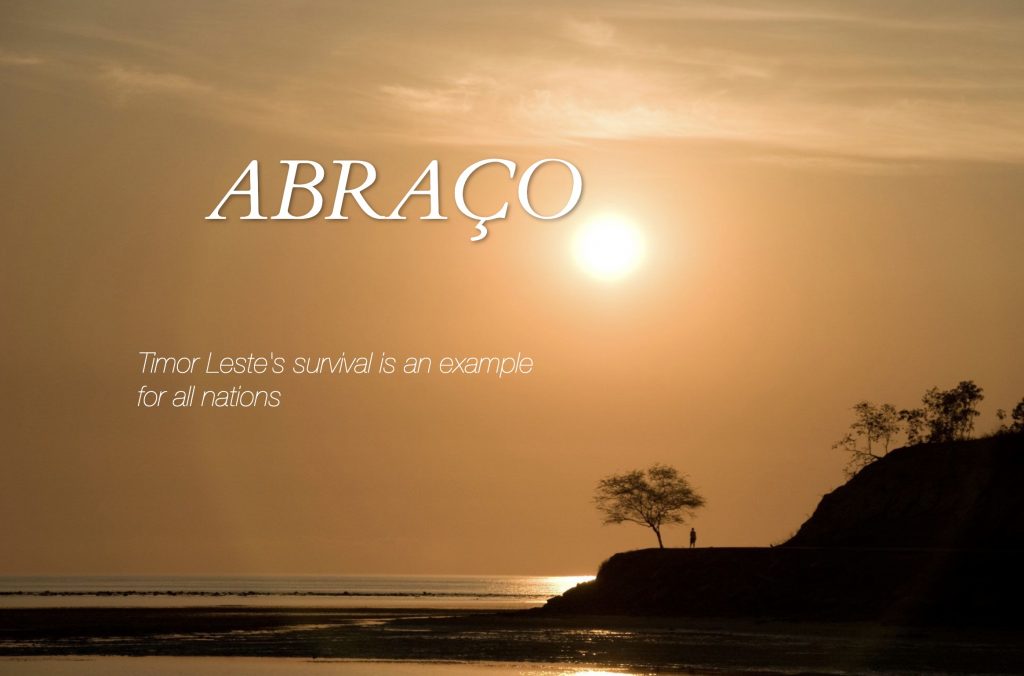 Abraço tells the story of Timor Leste, relating the experience of a series of visits to the country from the time of its liberation to when the piece was published in 2013.
Infographic – Freedom in the Pacific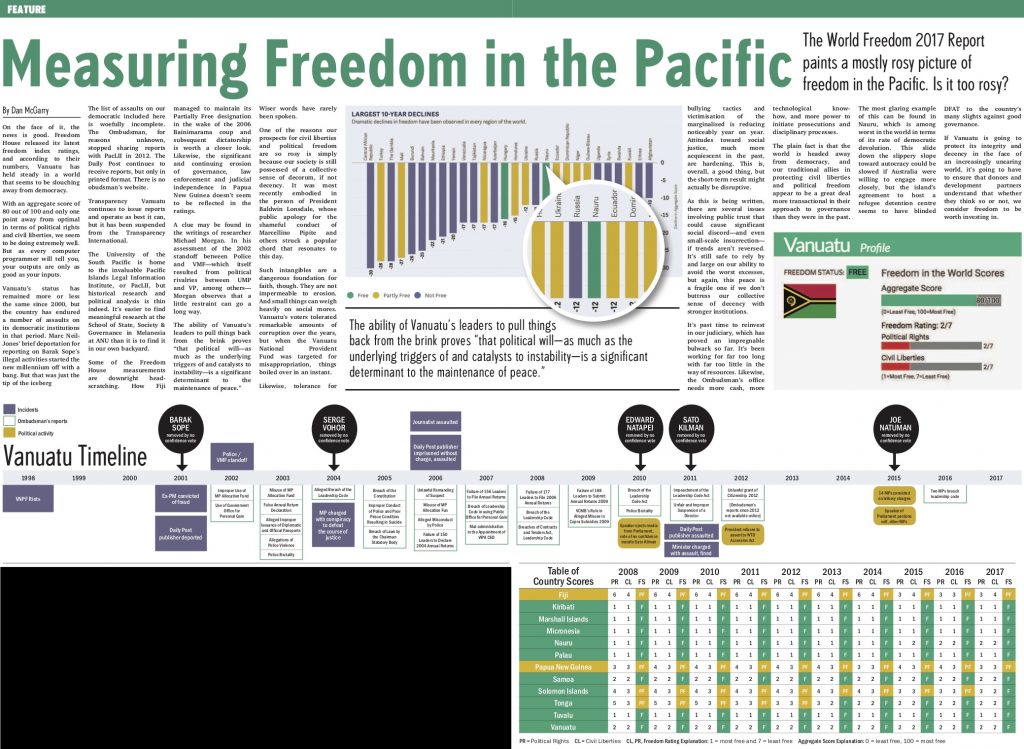 Every year, Freedom House announces its Freedom Index. In this infographic/article, we evaluated the findings and compared them to Vanuatu's political and social history.
You can view the full size PDF here.
Infographic – Vehicle Readiness Checklist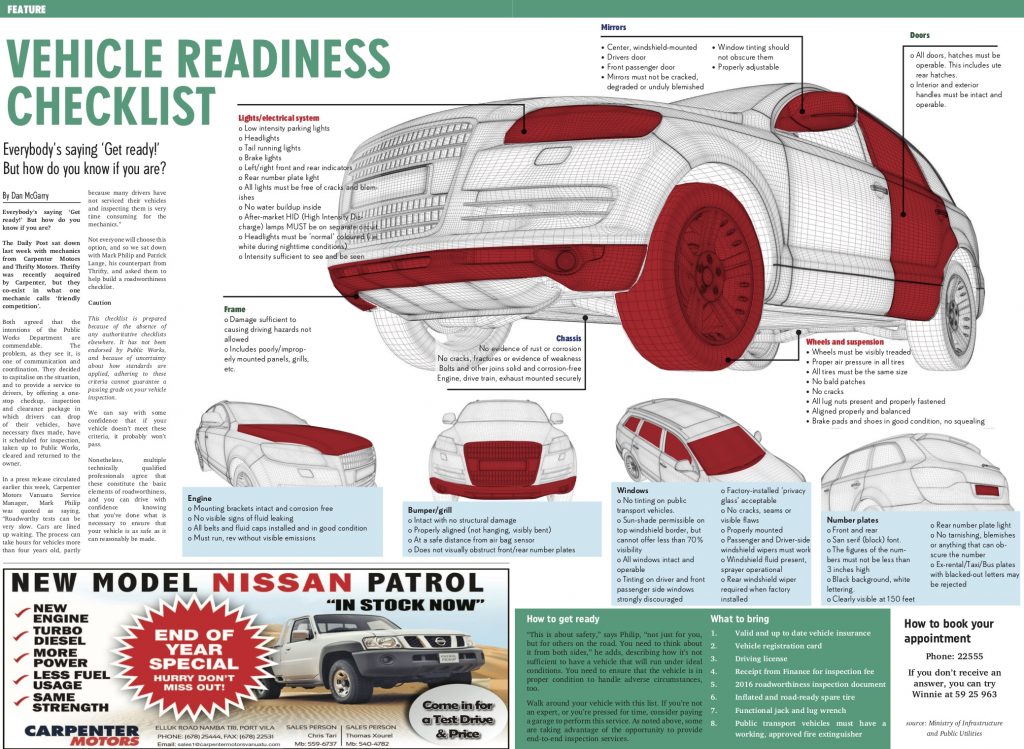 Following a crackdown in vehicle readiness standards, motorists throughout Vanuatu were left puzzled, asking what exactly they needed to do in order to pass inspection. As lines and delays grew longer, and the deadline loomed, the Vanuatu Daily Post published this infographic to make readiness a manageable task.
Download the PDF here.